Going back in time at Grand Canyon's north rim
Destinations
,
Headlines
— By
staff
on April 13, 2020 at 9:45 am
By Nancy Hudson
(Note: this was a pre Covid-19 trip.)
We have always been excited by new adventures and exploring new places, and one of our favorite places to explore is the north side of the Grand Canyon. A few years ago we discovered the Bar 10 Ranch, located about 60 miles south from St. George Utah and about 10 miles north from the rim of the canyon.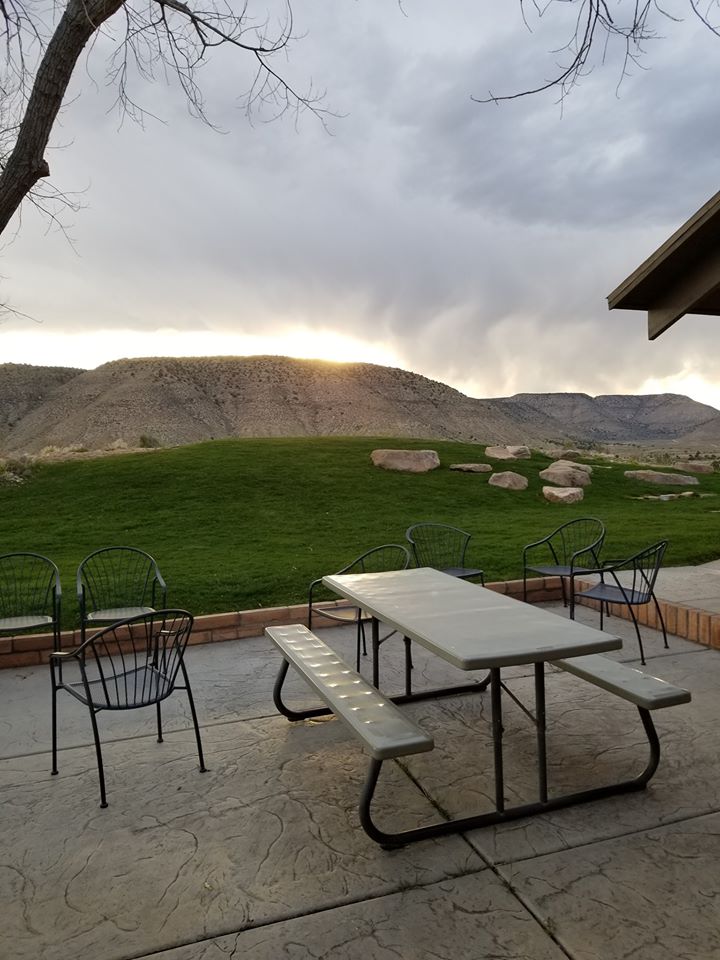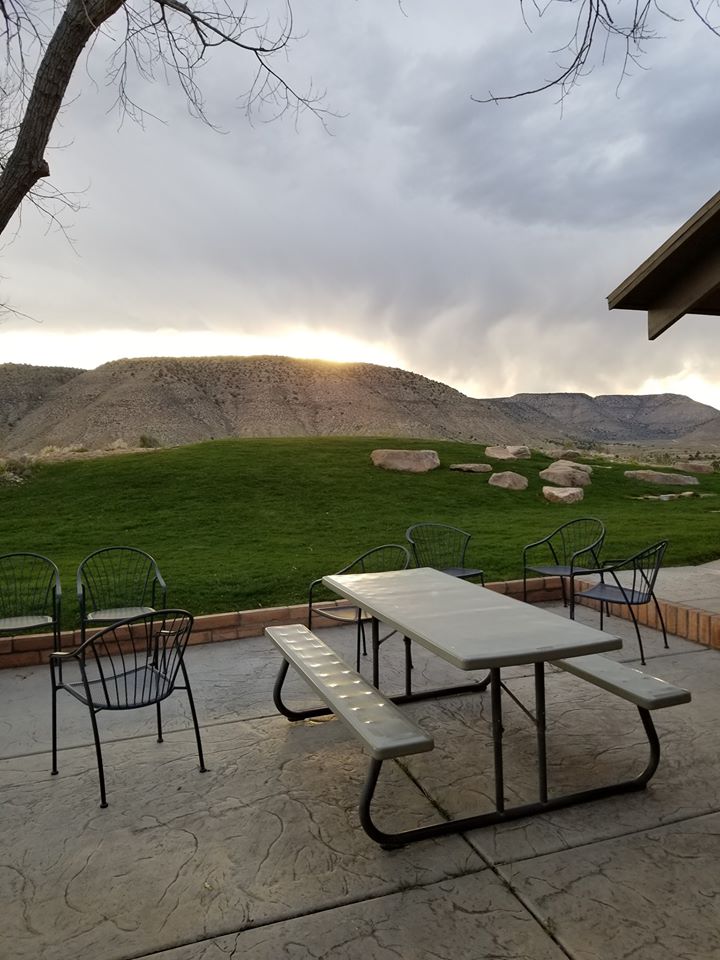 "When you go there, you feel like you are completely off-the-grid, as there is no cell service or internet, or even TVs."
The Bar 10 is a working cattle ranch but they also host guests in their lodge
or in 15 covered wagons if you choose. When you make a reservation, the price includes all your meals and is priced per person. The Bar 10 also has gas available for purchase which makes it an excellent base for multi-day rides. When you go there, you feel like you are completely off-the-grid, as there is no cell service or internet, or even TVs. Although, for emergencies, ranch does have a satellite phone on site. Meals are cooked in cast iron pots and served buffet style and we have found that the food is always great. It is an amazing place and the entire staff is wonderful!

This trip we took with 2 other couples, leaving on Friday, we trailered our side-by-sides to St. George. We parked our trucks and trailers in town off River Road, unloaded our SxS's, strapped our luggage on, and headed out. The road turns to dirt just outside of town, and follow BLM 1069 to Road 5 (Mt Trumbull Loop) to Road 257 to BLM 1045 to the ranch. It took us about 1 hour and 45 minutes to drive in, at about 40 mph. Though, it depends if you stop for breaks and to see the many views and historic sights along the way. Upon arriving at the ranch, we were greeted by the staff and given our rooms. We quickly unloaded our luggage and headed out their "back door", a 10 mile trail that leads you down to an incredible overlook of the Grand Canyon's north rim.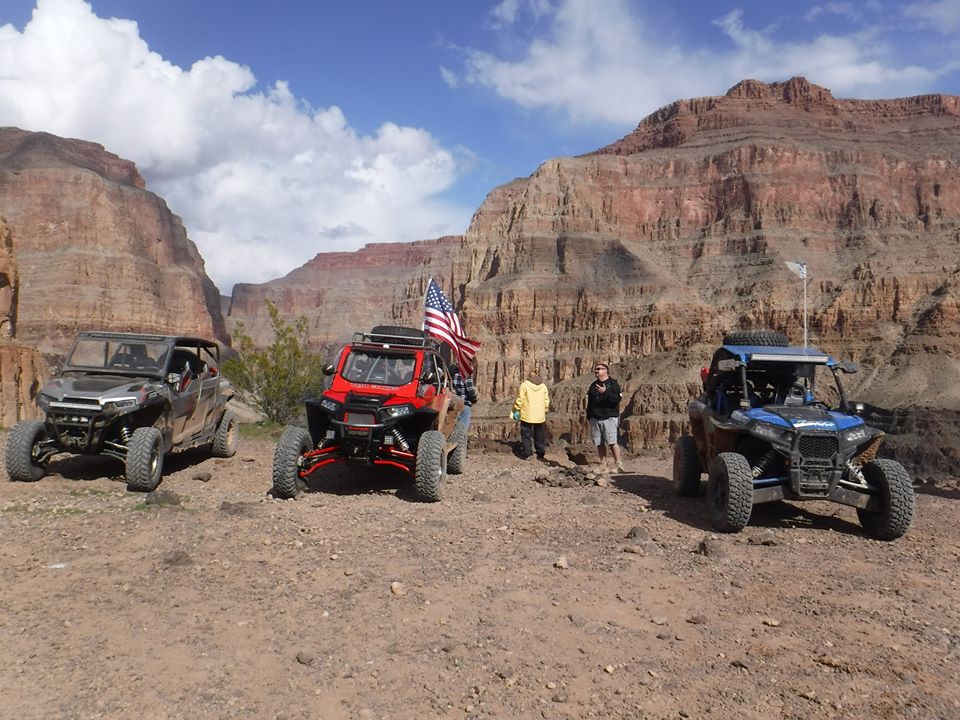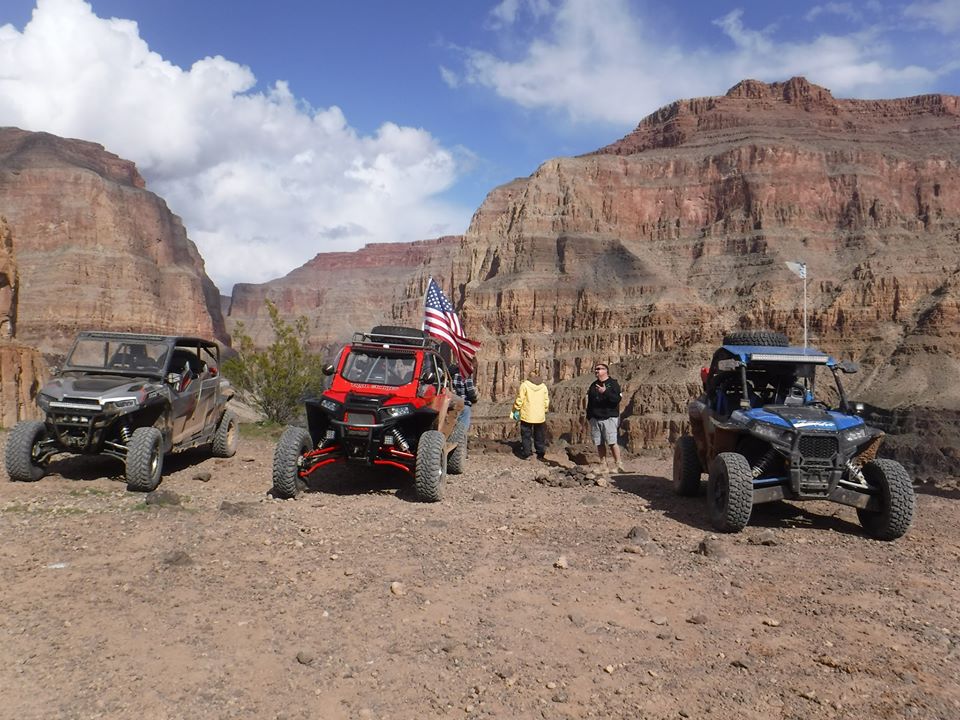 The overlook is a plateau, half way down the canyon walls, at a curve in the Colorado River. From the vantage point, you have a view up and down river. You can park your vehicles right on the edge of the plateau and while looking over the edge, may spot a few rafters on the water below. (We saw several brave souls rafting, as I am sure the water is freezing being later winter.) After spending the late afternoon at the overlook, we headed back to the ranch to arrive in time for dinner which featured Indian Fry Bread tacos. Yum!
The Bar 10 communal space features a huge stone fireplace, with couches and chairs placed around it. We enjoyed the evening visiting with our friends, and soon everyone headed up to their rooms early, as we knew we would have a full day ahead the next day.
Saturday morning, after a hearty breakfast, we refueled our toys, and then headed to Toroweap (aka Tuweep), a historic overlook of the Grand Canyon. (The ranch provides sack lunches, but you need to notify them ahead of time for these.) The path from the ranch to Toroweap takes you up and over Mt Trumbull. We encountered a bit of snow, as they had had a storm the night before we got there. The snow was mostly on the sides of the road, but a few spots were icy, so we slowed down a bit. The temperatures definitely dropped up on the mountain. We had planned ahead and where very grateful for our gloves and multiple layers. (I also was grateful for my seat heater in my SxS!) Once over Mt Trumbull, you head south to the overlook and stop at the ranger station. This area is a national park, please note, you must be a street legal and licensed vehicle to enter here. (And the ranger will check!)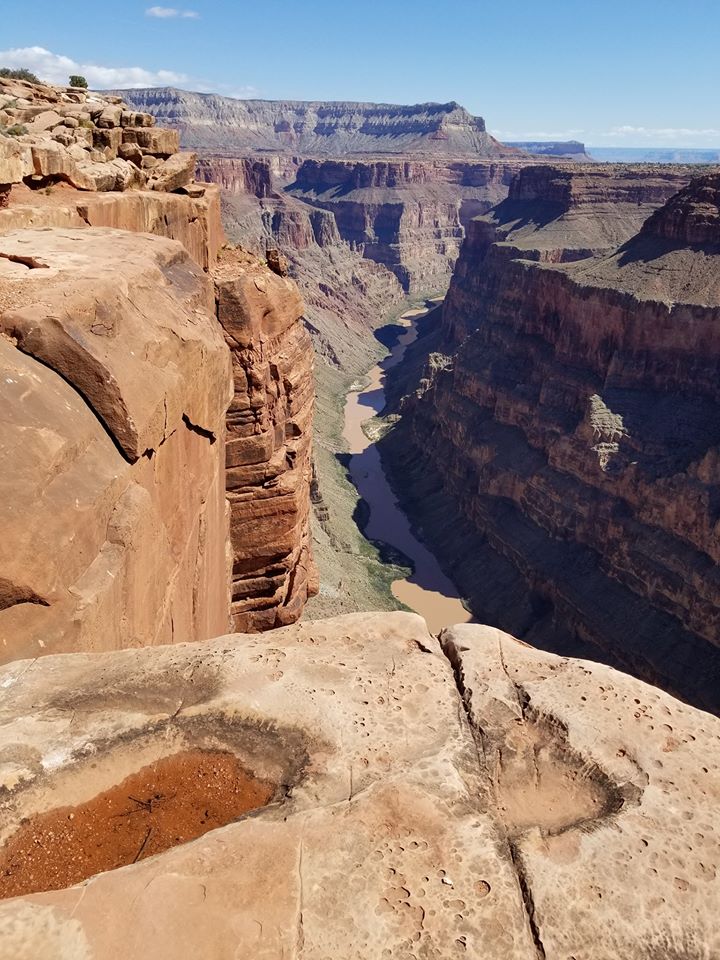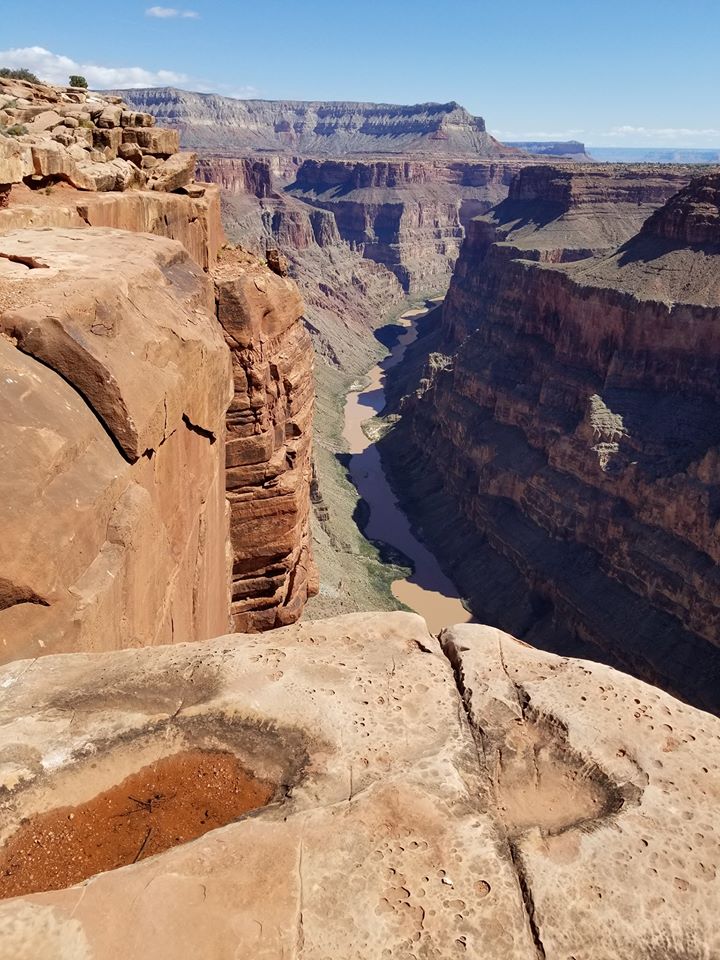 Toroweap is the tallest and narrowest part of the Grand Canyon with such amazing views! We spent awhile there then continued to our next destination, Kanab overlook. After quite some time on dirt roads, we headed into a juniper tree forest and wound around through them before suddenly popping out onto the Kanab overlook with spectacular views. The colors are amazing here and we ate lunch on the rim, took a lot of pictures, then headed back to the ranch. The round trip was 175 miles and if you you should be prepared with spare fuel and we did stop on the return trip to dump our spare into our main tanks.
We enjoyed another fun night of good food and sitting around the fire, but again, we all turned in early. There must be something about a full tummy, and a warm fire.
On Sunday, we had planned on a ride to another point, but while talking with Gavin, one of the owners of the ranch, he told us about a trail that we might like to try. The trail would take us down one of the fingers of the canyon, to an abandoned copper mine. Gavin showed my husband on a map how to get there and everyone agreed that this sounded like fun. So, we ventured out on this new adventure. What a great day!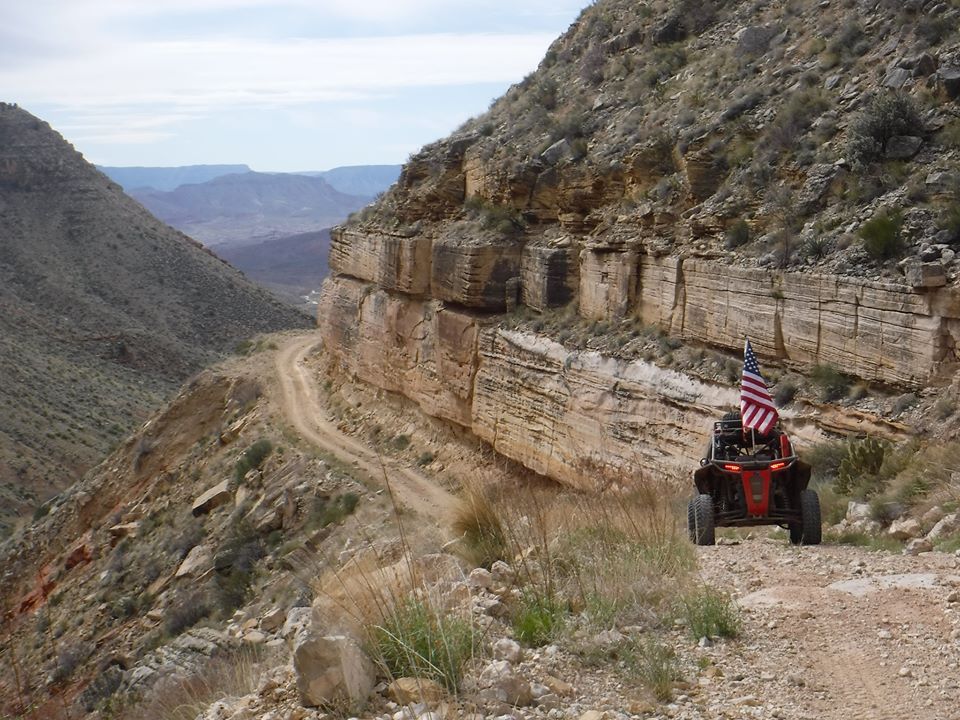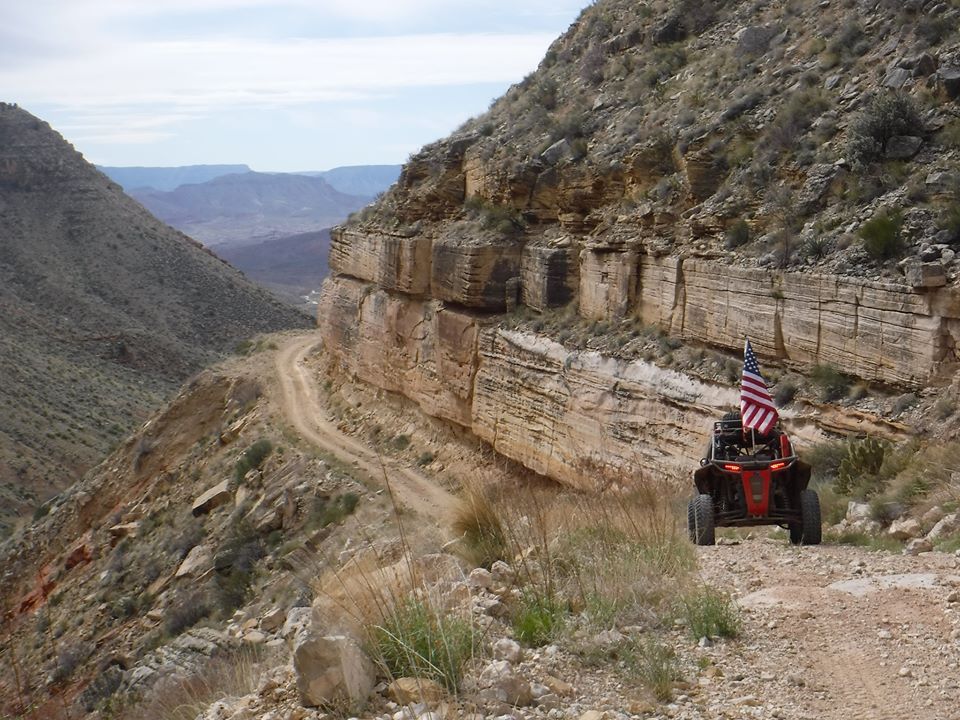 The trail took us up and over one of the plateaus and then down into a narrow canyon. The rocks on both sides looked like they had been stacked there on purpose. At the bottom of the canyon, it opened up and we crossed some dry wash beds, encountered some cows (watch for the cow patties!) and drove through some beautiful rock formations.
Eventually we arrived at the mine. Exploring the area, we found some really cool rocks and historic mining equipment and enjoyed the views. We ventured a bit farther down the trail, but eventually we turned around and headed back up the canyon. It was interesting how the colors and views were different, as the day progressed. Such a fun day of exploring.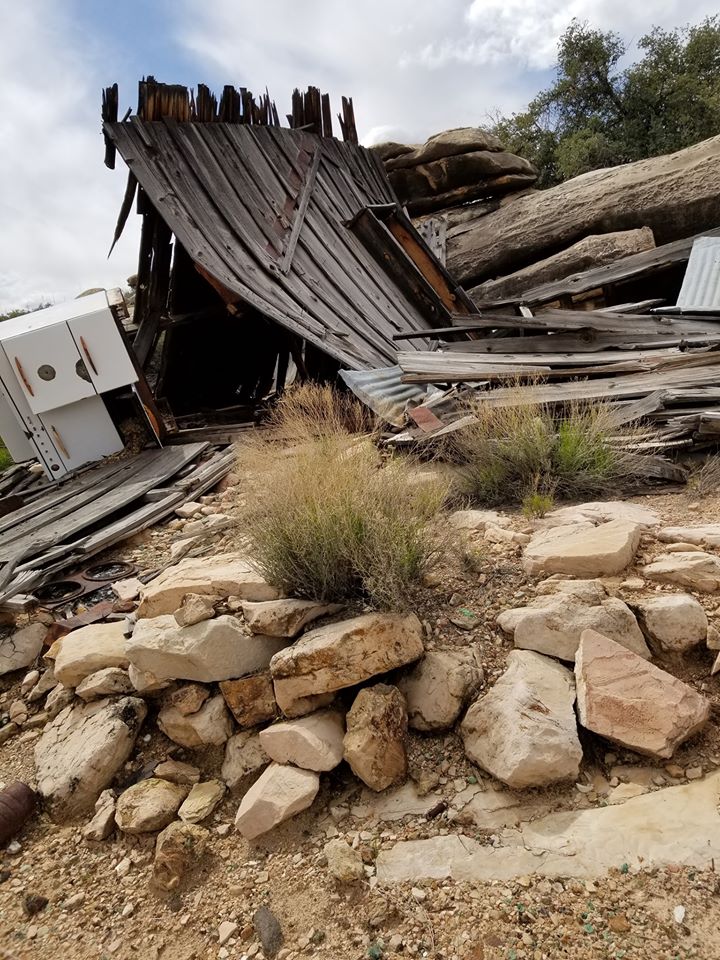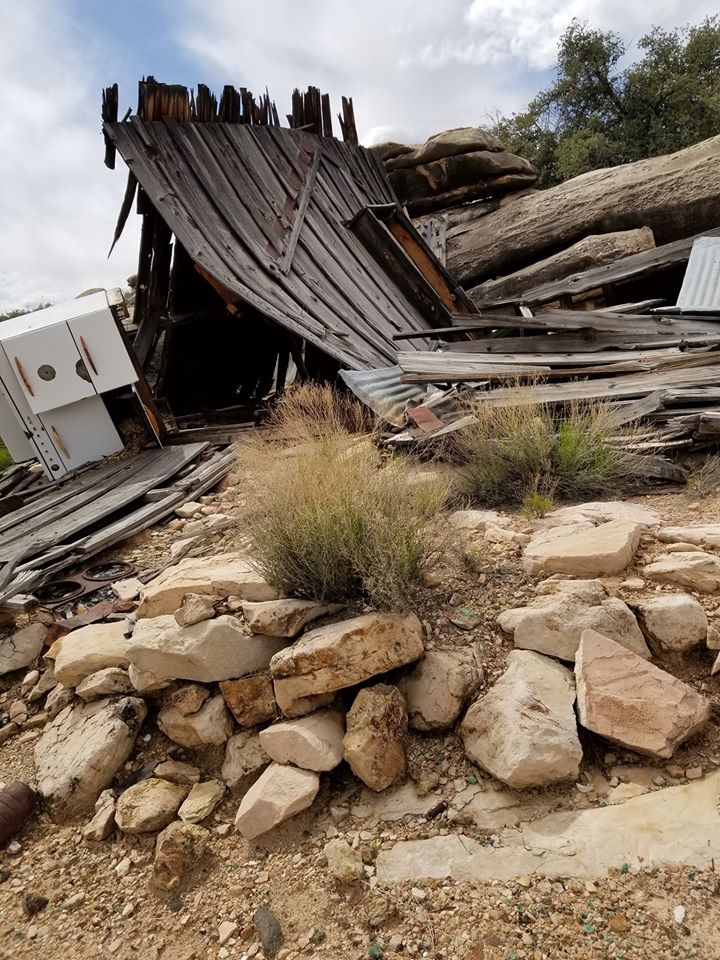 We enjoyed our final night at the ranch and on Monday morning, it was time to head home. After another good breakfast, we loading up and said good bye to the staff, that we now felt like were friends, and headed back to St. George.
Links:
NPS Tuweep
Bar 10 Ranch
Tags: bar 10 ranch, colorado river, grand canyon, kanab, north rim, offroad, side-by-side, sxs, toroweap, tuweep
Trackbacks
Leave a Trackback