Sierra Distancing
Destinations Hi-lite
,
Headlines
— By
awilson
on August 23, 2020 at 10:45 am
A few months ago, our long planned trip to spend several weeks exploring Oregon had to be canceled due to the Covid-19 orders closing campgrounds, parks and amenities. We still needed a getaway, after months of stay-at-home, and after some discussion we decided to stay within the state of California, it is rather large and diverse after all. We looked at the coastal redwoods and Sequoia NP area, but both still had most, it not all, of the campgrounds closed to short term camping and not being familiar with the areas, boondocking was risky. We decided to visit an area we were very familiar with, though it had been about 10 years since we last camped there; Mammoth Lakes area in the Eastern Sierras.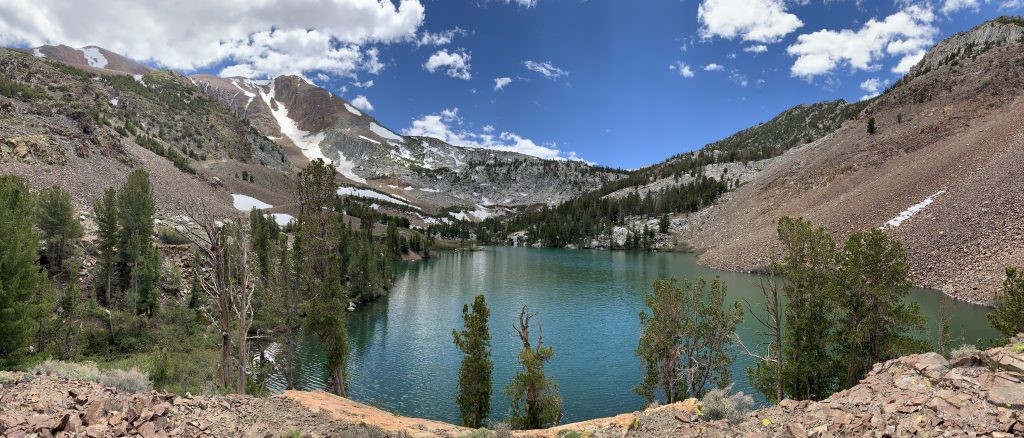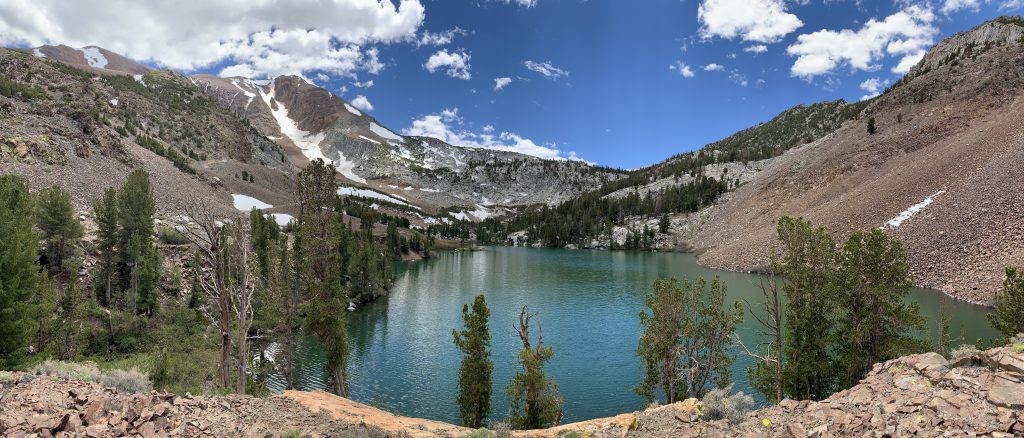 While campgrounds were still mostly closed in the area, and those private CGs that where open were booked solid, we knew the area well and I spent some time on Google Satellite view and Gaia GPS app marking out about 20 potential sites my RV could get into and met our needs. We also shortened our time frame to a week, as much of the original time frame was travel days and it would only take less than a day to get to the area (and back).
The drive was uneventful, windy but with all the closures, traffic was light. Heading up the 395 past Bishop, we drove past the Mammoth Lakes turn off and found a place to pull off the road and disconnect the Land Cruiser to find a spot. The wife would drive the Land Cruiser and I would follow in the RV, pulling off to jump in the truck with her to scout spots. We eventually found a perfect spot, though I was surprised on how many dispersed sites where taken already. Clearly we were not the only people with this idea.
Surrounded by tall old growth pines, just off a quiet side road was a perfect spot for us. The wind whispering in the tree tops, shading and cooling us as we setup camp and enjoyed an adult beverage. My paradise.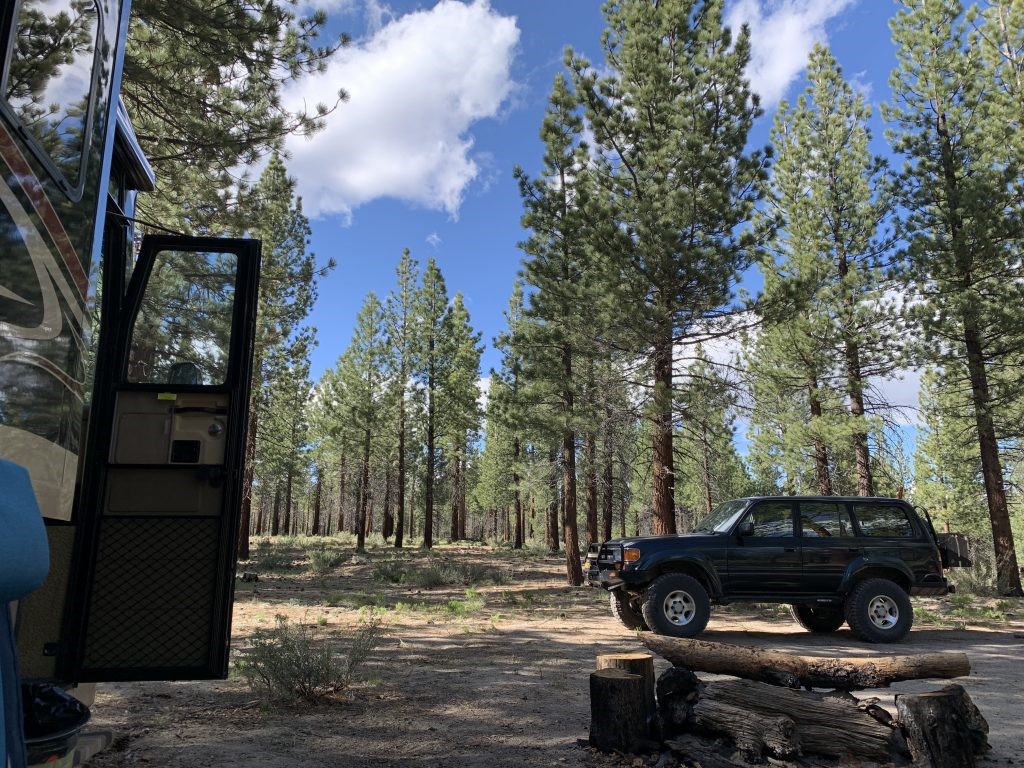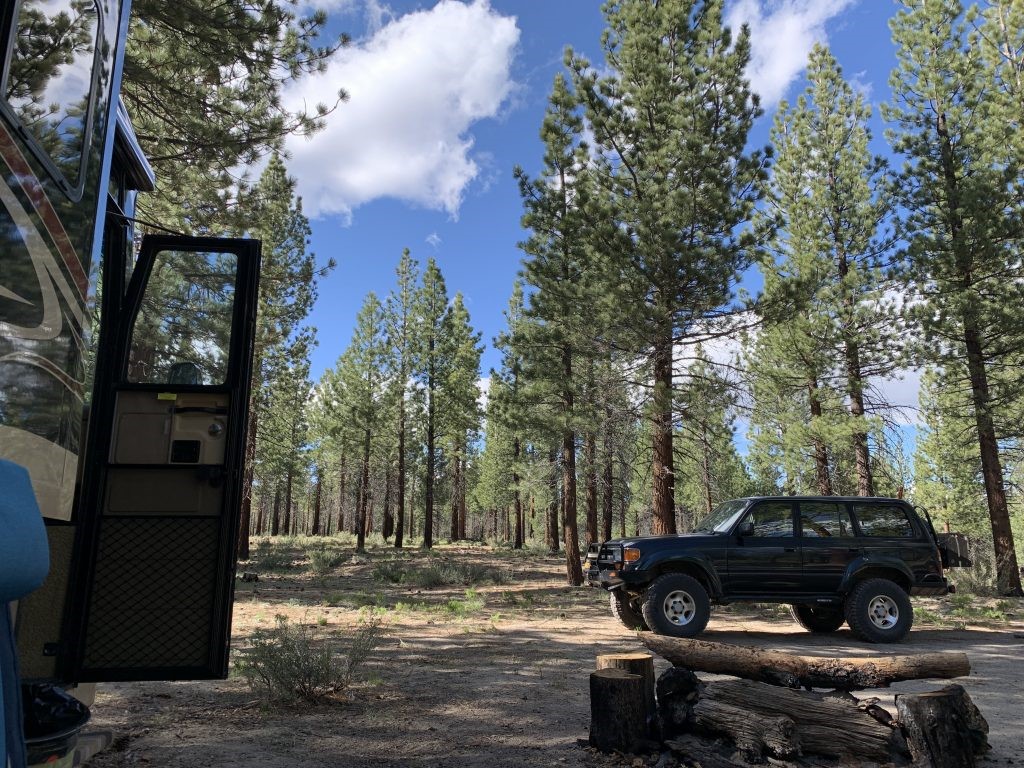 This trip was different for us than the other times we had been to the area camping. Previously we had a truck and toyhauler, and OHVs ranging from dirt bikes to side-by-sides, but all limited to OHV trails. If we wanted to go to town, or a very distance attraction, we took the highway and the truck. This time we had my very capable and modified 1997 Toyota Land Cruiser. Accept for the width limited trails, I could go anywhere I wanted, avoiding highways when I wanted to and skipping long stretches of trail when it suited me. We visited many of the places we used to visit before, including my favorite, Laurel Lakes. We also explored many places we hadn't ever been before, finding many new favorites! We even ran across the elusive Montgomery Pass Wild Mustangs in a secret location near Mono Lake.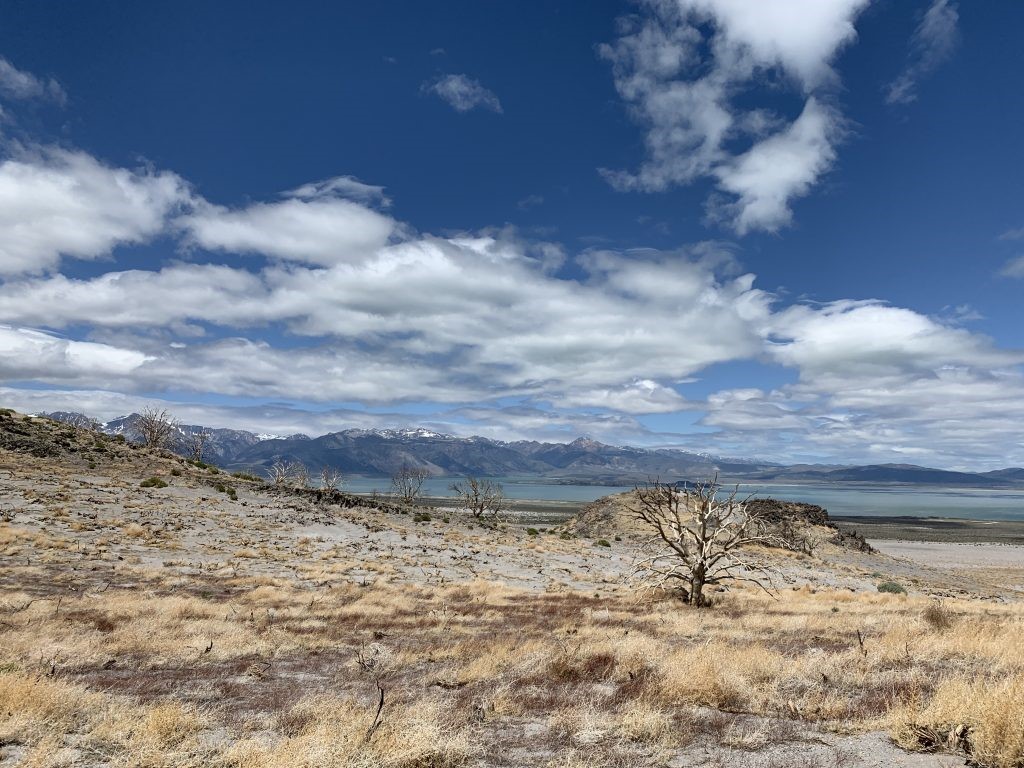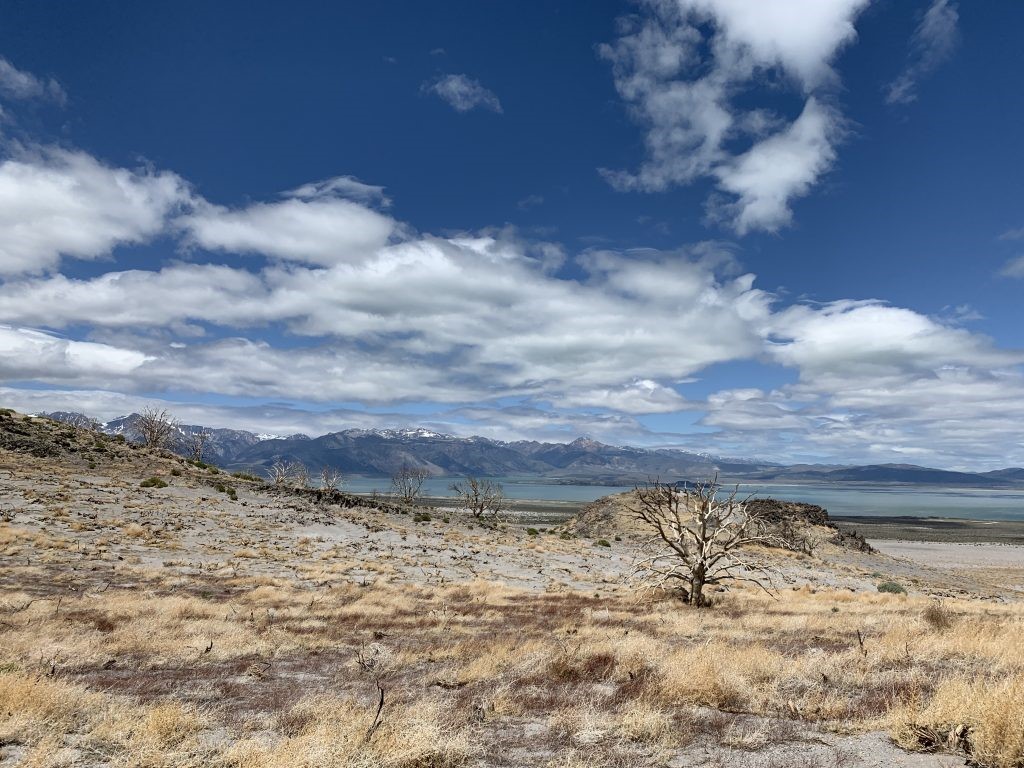 Much of the national park areas were still closed down, like Yosemite and Devils Post Pile, but just a few days prior to arrival, Bodie State Historic Park had a limited opening. We hadn't been to Bodie for a long time and spent a wonderful morning almost completely to ourselves, wandering the ghosts town. We also drove up highway 120 to the Yosemite east gate, and did a beautiful hike nearby with many woodland natural lakes.
The towns of Mammoth and June were also just starting to open back up, and we visited both Mammoth Brewing (a must!) and June Lake Brewing, as well as walking around a bit and gathering a nik-nak or two for memories.
As our vacation came to a close, news that campgrounds where going to be allowed to open that weekend. There was a rush of new campers searching for a boondock site starting Friday, to be ready as soon as the CGs opened as most are first come, first served. With most of the sites already taken, some took to over-nighting in pullouts and the lone rest stop in the area. Well, guess what, the state and USFS campgrounds didn't open that weekend. Being allowed to open and actually opening are two different things, and a quick check of the the state park or forest service website would have likely saved many people some headaches and disappointment. Driving south on the 395 towards home on Sunday, we passed many, many more campers heading north. I have no idea where they all ended up, but I'm sure it wasn't their ideal locations.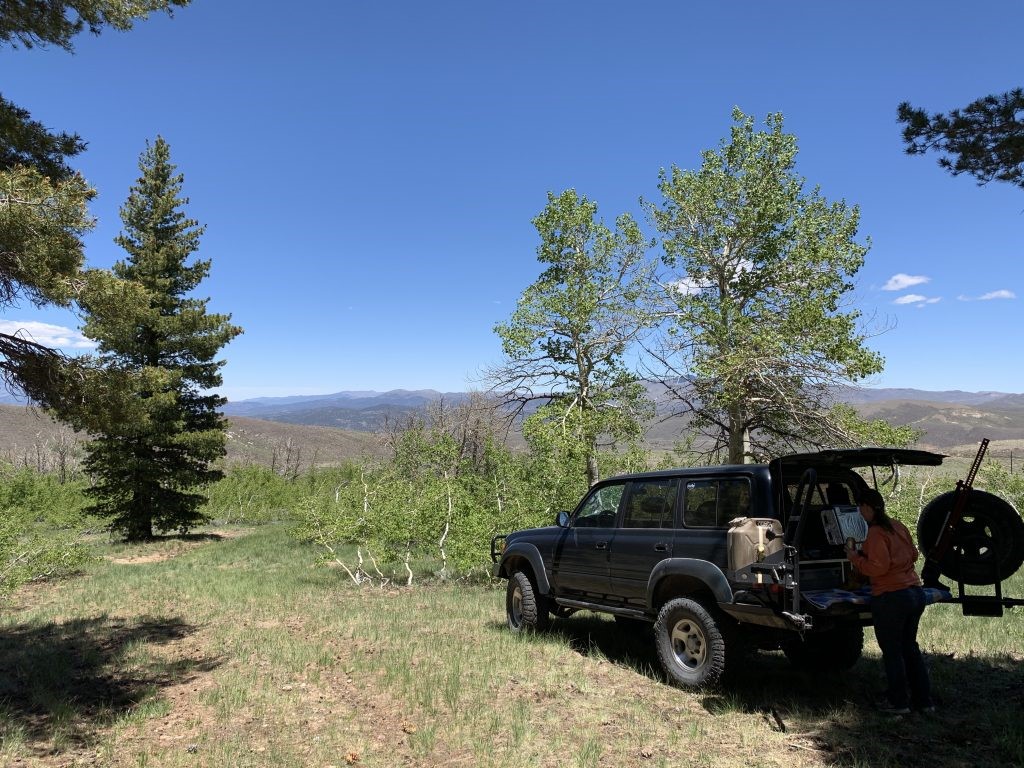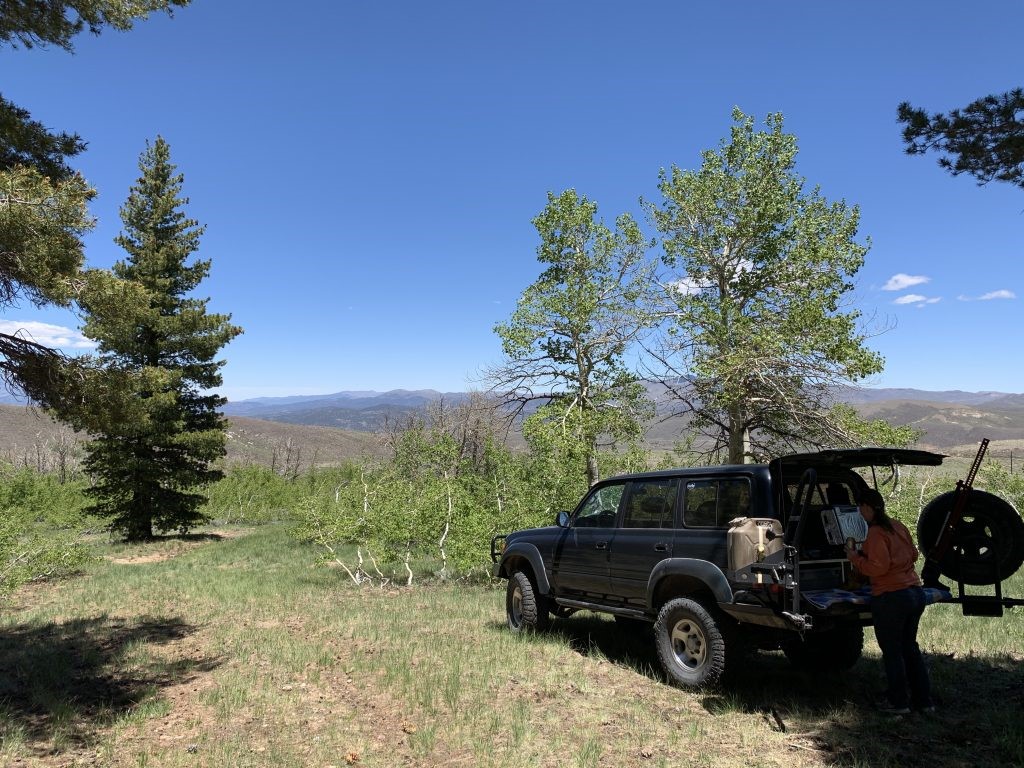 It was a wonderful vacation for us, with many new memories. We will be back!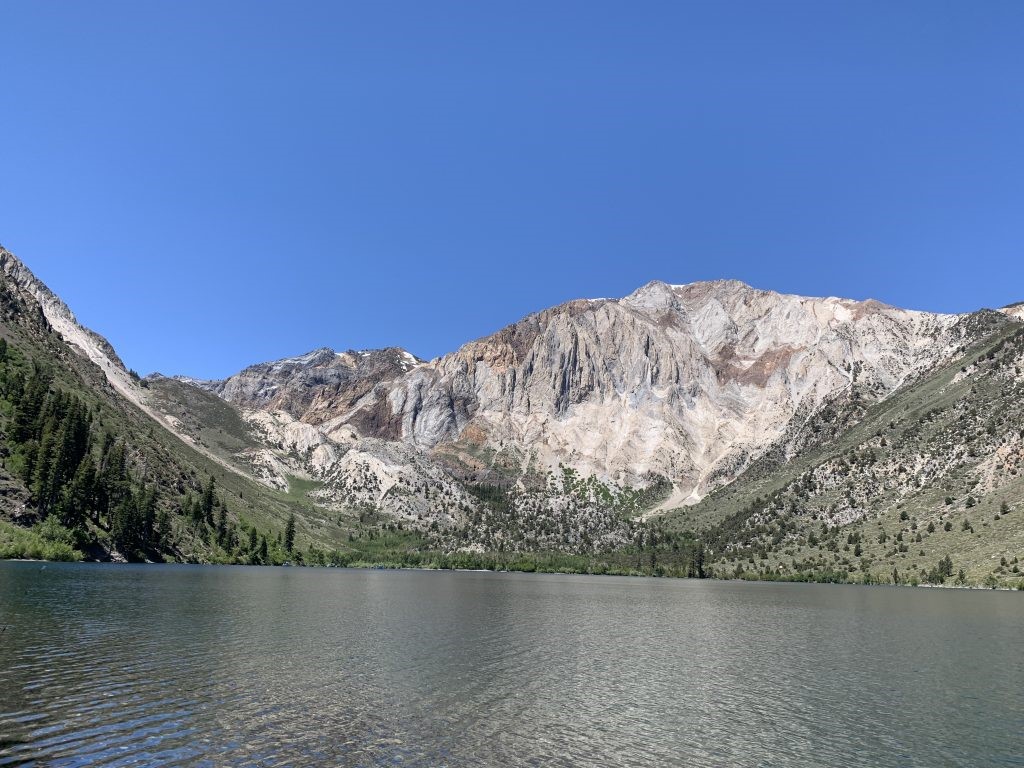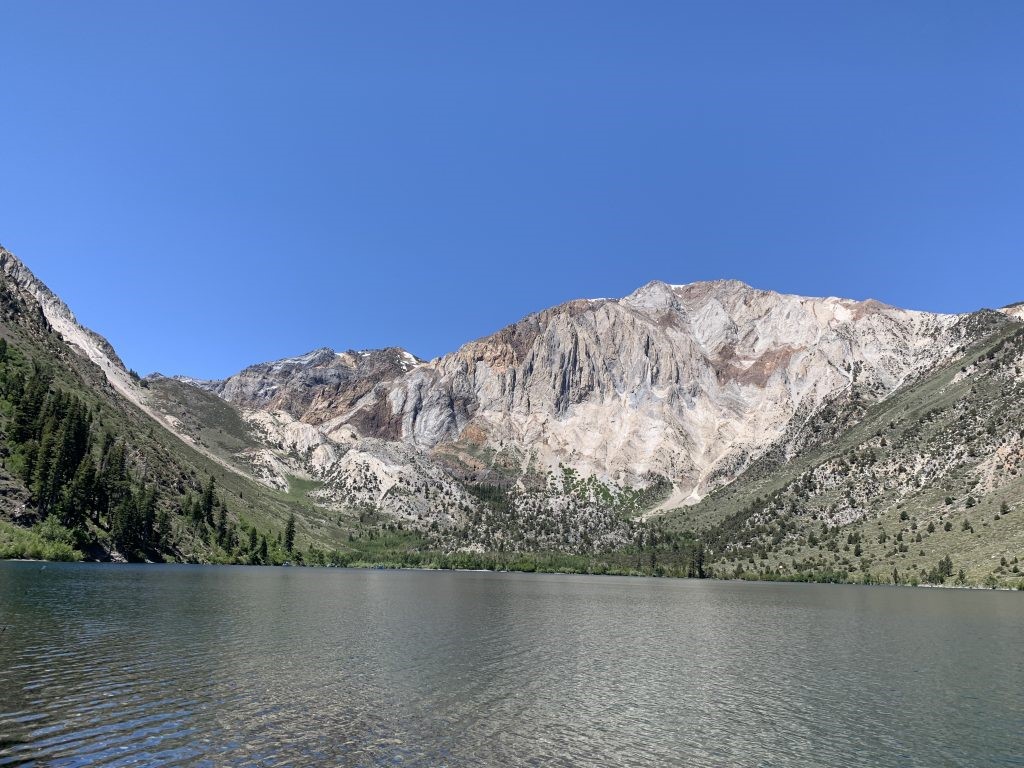 Tags: 4x4, bodie, boondock, california, june lakes, mammoth lakes, mono lake, off road, OHV, Sierra Nevada
Trackbacks
Leave a Trackback