Australian EarthCruiser Challenges Americans to See, Experience, and Live More
Headlines
,
Toy Haulers
— By
tgluckman
on March 12, 2012 at 9:20 pm
An EarthCruiser provides a great opportunity for people to see and explore the Nation's beautiful and remote regions like never before.
Some people are not happy with the typical vacation. The adventure travel industry continues to grow at a steady pace,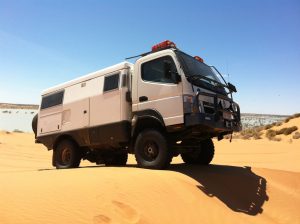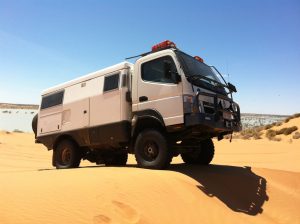 yet only certain Americans are beginning to take part. There are those who search out the most unique destinations to see, explore, and experience. A new vehicle concept is providing adventurers worldwide with the opportunity, but are Americans up for the challenge?
A popular Australian adventure vehicle just arrived in the USA, but creators aren't sure if America is actually ready. When you see your first EarthCruiser in person, it likely won't be at the local RV campground. This is NOT the typical camper! EarthCruiser is a self-contained, all-terrain expedition RV built on the U.S. FUSO 4×4 chassis, capable of negotiating everything from long-distance desert crossings, frigid snow-covered terrain, or miles of challenging rock-covered mountain trails. "This vehicle is not for everyone,"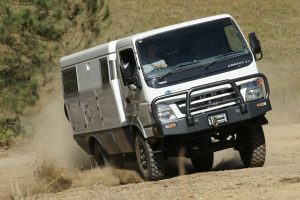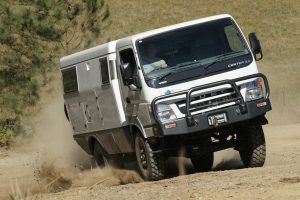 explains EarthCruiser executive Lance Gillies. "This is a serious expedition vehicle that can take people to places that no other RV can, places they've only seen in magazines."
Gillies recently opened the U.S. office for EarthCruiser, located in Bend, Oregon. His team understands that an EarthCruiser provides a great opportunity for U.S residents to see and explore the Nation's beautiful and remote regions like never before. "Part of our challenge will be to really educate extreme travelers about the vehicle's amazing capabilities," says Gillies. "Once the real adventure seekers understand how comfortably they can travel to locations they never had access to before, the excitement should spread quickly."
EarthCruiser's global customers have been driving them directly into freight containers and shipping them to travel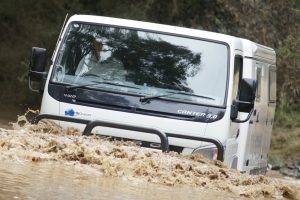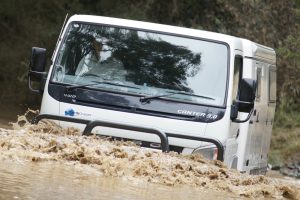 locations all over the world. Current International owners of the EarthCruiser include wildlife photographers, hunters, rock climbers and other extreme adventure seekers. The vehicle is also in demand by Eco and Volunteer travelers who are doing everything from delivering medical supplies to remote villages, teaching children, repairing endangered reefs, and a wide variety of outreach programs all over the globe.
For the past few years, the adventure travel industry has grown at an impressive rate and Americans may be ready, but will also demand a more capable vehicle to take them there. After all…safety is always a concern, and there is a limit as to how much most of us need to "rough it." That's what makes the vehicle so unique.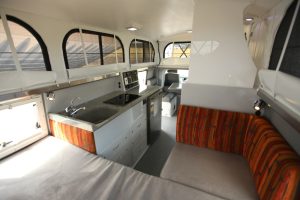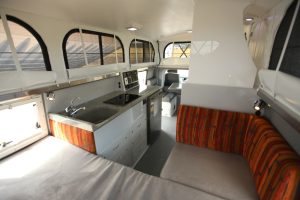 EarthCruiser provides an impressive list of luxury features that offers plenty of comfort and security during your adventure. "Even our most extreme travelers still want to enjoy some of the comforts and safety of home," adds Lance. "After all, there's nothing wrong with a hot shower, cold drink, and comfortable bed wherever you may choose to stop for the night."
Some people only talk about the things they will do someday. Some will… and some will never pack their bags and enjoy an adventure that others only dream of. The EarthCruiser seems ready, whether you choose to travel the Gobi Desert of Mongolia, remote regions of Africa, or simply stay stateside, enjoying the vast and beautiful backyard of America.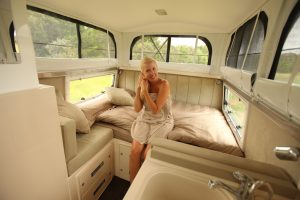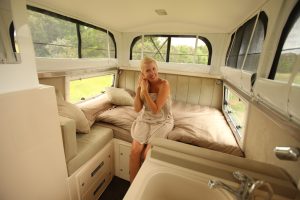 Additional information can be found at http://www.earthcruiser.com.au .
Trackbacks
Leave a Trackback