59th Annual California RV Show
Headlines
,
Toy Haulers
— By
tgluckman
on October 23, 2011 at 7:11 pm
I just got back from the 59th Annual CA. RV Show. I was able to talk to a couple manufacturers and they all seemed real happy with the way the show was going. Some said it was the best show in years and everyone I talked to said sales were up. I can't figure out this economy but if people are buying then maybe things are looking up. Personally I think camping is one of the best and most affordable family things to enjoy if you like doing lots of adventures every year.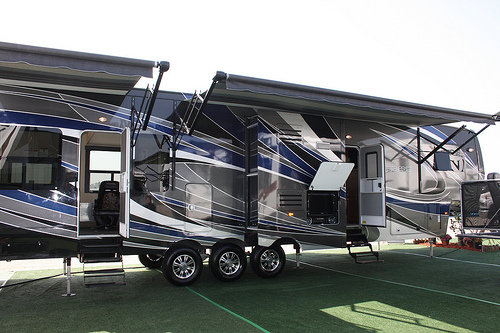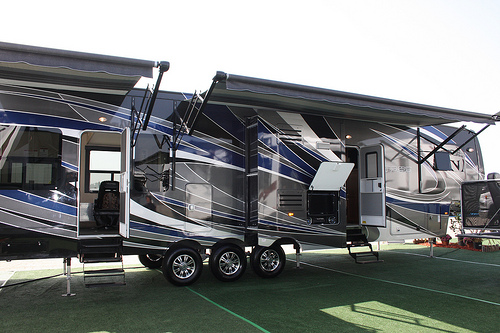 As always the toy haulers were well represented. I got to see some new paint and graphics schemes. A couple new layouts and the thing I noticed the most was the fenced in ramp doors so you could use the ramp as a patio. I even saw one with an awning out the back of the toy hauler covering the ramp. I thought that was a very nice touch. The other notable thing I saw was the outside kitchen on a couple of the Heatland toyhaulers which was cool.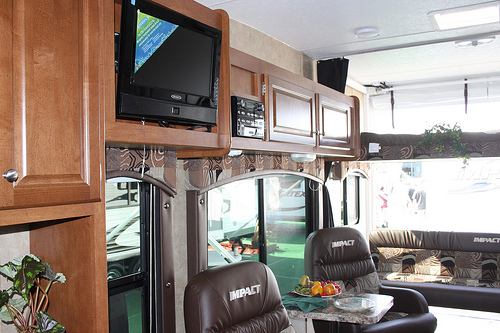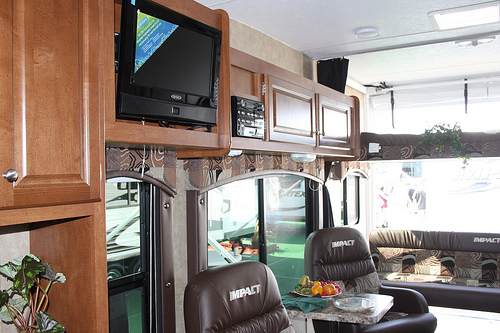 For the most part I did not see to many changes outside of cosmetics. I did spend some time with Scott Richgruber, Product Manager for MVP RV. It was fun chatting to someone in the industry with a passion for toy haulers and with the ability to work on them to make our trailers better. I talked to him about doing a factory tour to see how MVP makes their toy haulers. Hopefully we can put it together soon. It is always fun showing toyhauler people how these trailers are built.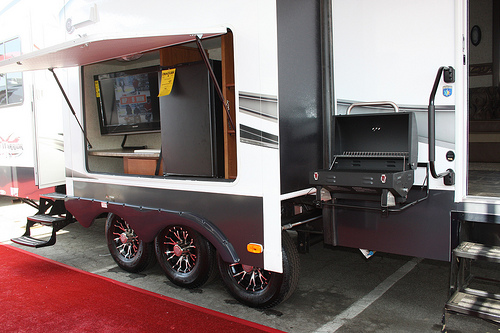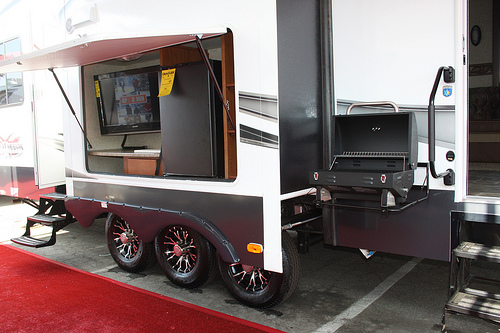 If you are in a market for a new RV this type of show is one of the best things you can due for yourself. It lets you see tons of different RV's and lets you interact with different dealers to observe how they treat you and know the products. Personally some of the sales people I talked to didn't know all the toy haulers to good. The ones I liked were the ones that would go find out the answers to my questions as to the ones that just didn't seem to care. So make sure you find the right person to help you when you are doing your research.
Tags: 2011, 59th, California RV show, pomona, Pomona RV show, RV, Show
Trackbacks
Leave a Trackback