2010 National ATV Jamboree
Destinations
,
Weekend Adventures
— By
tgluckman
on May 6, 2010 at 9:26 pm
Fillmore, Utah's 2010 National ATV Jamboree
1-800-441-4ATV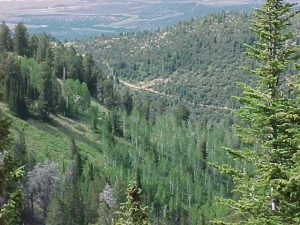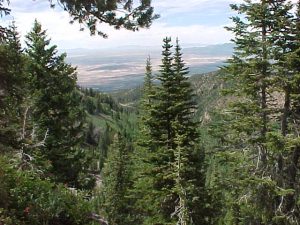 The 22'nd Annual ATV Jamboree will be on
June 21, 22, 23, 24, 25, 26 2010
For Early Birds, there will be an overnight ride and camp-out on Monday the 22'rd of June!  The ride will leave from the pod. All riders are required to bring their own food and gear. The exact route has not been determined yet, but we guarantee it will be great! This ride is limited to the first 25 riders. If you are interested in participating in this ride, please call (435) 759-2543 ASAP or you can register for this ride on the ATV Jamboree registration form.
All Registration forms must be submitted by mail.
Registration:
Registration will be limited to the first 500 riders.
Registration dead line is June 10, 2010.
No refunds after June 1'st, 2010! Registration fees are as follows:
Single Rider Registration
$105.00 without evening meals
$130.00 with evening meals
Couple Rate
$185.00 without evening meals
$235.00 with evening meals
Group of Four
$320.00 without evening meals
$420.00 with evening meals

Additional rider with the group of four

$  80.00 without evening meals
$105.00  with evening meals
Event fees:
Mud Bog will cost $8.00 per event.
ATV Pull will cost $8.00 per event.
The Kid's 8 to 15 year old Mud Bog & Rodeo games will cost only $2.00 per event, $5.00 for all events, or $20.00 for an entire family.
Registration fees include:
Jamboree Tee-Shirt
Breakfast Everyday
Evening Meals Tue, Wed, Thu & Fri
ATV Information Packet
Trail Map
Gift Packet
Poker Run Entry
6 Days of guided rides
FUN!!!!!
Special Events
Pot Luck / Pizza / Pool Party
Triathlon
ATV Parade
Progressive Dinner
Awards Program, Steak Fry, Poker Prizes
Youth Rodeo
Mud Bogs and ATV Pulls
ATV Give Away
Car, and Craft Show (Subject to change)
There will be Raffle for a New 2010 ATV!!
* Subject to change without notice *
The Old Capitol Car Show and Craft Fair will be held on Saturday the 28'th in the park. (Free to the public)
We have 21 Action Packed Rides with the most incredible views!
Check out the " RIDES " page for all of the Great Details!!!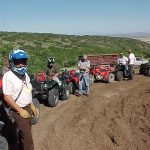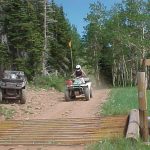 Would you like to see some old pictures from past Jamborees, Bath Tub race, ATV Bog/Pull, Car Show, Burn-Out contest, Fun Shoot, and the Craft Show?  Simply click on the links below to check them out!
Tags: ATV, camping, Fillmore, Paiute trail, utah
Trackbacks
Leave a Trackback