Enthusiasts Invited to Show Off Their Rides at the SEMA Show
News
— By
tgluckman
on September 8, 2011 at 8:45 am
Owners of select vehicle models may be able to have their cars or trucks featured at the 2011 SEMA Show, taking place Tuesday–Friday, November 1–4, 2011, in Las Vegas. Through the SEMA Award Contender Contest, owners of a SEMA Award contender vehicle are invited to submit a video clip highlighting the vehicle's modifications for a chance to have the vehicle featured at the SEMA Show. Vehicle owners will also receive credentials and amenities to attend the annual trade-only event, where they will be among the first to learn which vehicle platforms win the actual SEMA Award.
A total of 39 vehicle models have been named as SEMA Award contenders. While the actual SEMA Award winners will be selected by exhibitors based on the vehicles that exhibitors choose to display in their booths at the SEMA Show, the contenders are vehicle models that are most likely to have a significant presence at the 2011 SEMA Show. Contenders were determined based on several key factors, including support from the automakers, interest from the media and enthusiasts and SEMA-member program participation.
Owners of any of the contender vehicles are invited to submit a 60–90-second video showcasing the vehicle and explaining why their registered, street-legal vehicle deserves to be on display at the SEMA Show. Winning videos will include a walk around pointing out and describing the type, brand and benefits of products installed.
Select vehicle featured in the videos will receive a featured vehicle spot at the 2011 SEMA Show, along with two credentials to attend the event, two-nights hotel accommodations and allowance for food and gas. Vehicles will be selected by October 1, 2011. Complete details are available at www.sema.org/semaaward.
The 2011 SEMA Award contenders are:
Hottest Car
• Chevrolet Camaro
• Chevrolet Malibu
• Chrysler 300
• Dodge Challenger
• Ford Mustang
• Kia Soul
• Lexus CT 200h
• Mazda5
Hottest Truck
• Chevrolet Silverado
• Chevrolet Tahoe
• Ford Transit Connect
• Ford F-Series
• GMC Canyon
• GMC Sierra
• RAM
• Toyota Tacoma
• Toyota Tundra
Hottest 4×4-SUV
• Dodge Durango
• Dodge Journey
• Ford Explorer
• Hyundai Santa Fe
• Jeep Grand Cherokee
• Jeep Wrangler
• Kia Sportage
• Toyota RAV4
• Toyota FJ Cruiser
Hottest Sport Compact
• Chevrolet Cruze
• Chevrolet Sonic
• Ford Fiesta
• Ford Focus
• FIAT 500
• Honda Civic
• Honda CRZ
• Hyundai Veloster
• Lexus IS
• Mazda2
• Scion iQ
• Scion tC
• Subaru Impreza
Complete details about the SEMA Award and the SEMA Award Contender Contest are available at www.sema.org/semaaward.
About SEMA and the SEMA Show
The SEMA Show is a trade show produced by the Specialty Equipment Market Association (SEMA), a nonprofit trade association founded in 1963. Since the first SEMA Show debuted in 1967, the annual event has served as the leading venue bringing together manufacturers and buyers within the automotive specialty equipment industry. Products featured at the SEMA Show include those that enhance the styling, functionality, comfort, convenience and safety of cars and trucks. Additional details are available at www.SEMAShow.com or www.sema.org, 909/978-6723.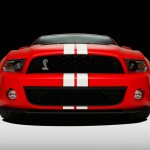 Tags: car show, SEMA, sema show
Trackbacks
Leave a Trackback