Attitude 27LFS Video Review
Toy Haulers
,
Toy Haulers Hi-lite
— By
tgluckman
on June 7, 2010 at 11:40 am
The Eclipse RV Manufacturing 27LFS Toy Hauler
In today's electronic age why just do stories with pictures when videos are so easy to make and with the help of You Tube, simple to post for the whole world to see. With this being said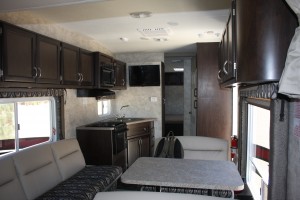 I always wanted to do toyhauler virtual tours for Toy Hauler Adventures. After working out some details and deciding which toy hauler manufacturer I wanted to use and finding a host, which Jerri Manthey, of Survivor fame and a toy hauler owner, agreed to do for me. Following a few hours of video shooting, THA came up with this virtual tour for your viewing.
We want feedback on what you like or don't like. Sorry about the wind noise I will use better microphones next time. I do understand that it might seem sales pitchy but no one knows a product as good as the builder does. So listen watch and draw you own conclusions. I will let you know my thoughts also because I did spend a few hours looking at this toyhauler also.
I chose Eclipse RV Manufacturing to do the first video with because Attitude trailers have been at the forefront of toy hauler market for years. In the beginning all they built was toy haulers and today with their bigger production plant they also construct some travel trailers.
Tim Cassaro from Eclipse RV brought out a brand new Attitude 27 LFS tag toyhauler for us to video and review.  The video tells you all about the toyhauler, its specs, capacities and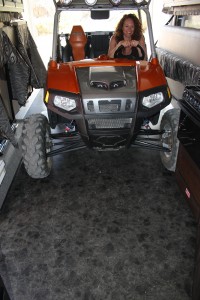 about how Eclipse weighs every trailer before it leaves the plant. So I am just going to give my personal likes, dislikes and observations that I saw.
We will start with the good stuff on the outside:
First of all the construction seems first rate, with the vacuum bonded walls, floors and I- beam construction the build seemed exceptionally solid. I like the idea of making the storage compartment door out as the same material of the walls. The storage door felt very solid, not flimsy like the old pre made doors. I also like the 6000 pound axles on a 9,900 pound gross trailer. A lot of trailers are maxing out the axles all the time. The trailer weight was not a fluke; at less then 10,000 pounds you won't need a non commercial Class A license in California to pull this trailer.
The graphics looked good but I don't think they have been updated for awhile. The fuel tank was powder coated and looked well built, much better then most. Having the electric awning as a standard option was very cool. Anyone that has used an electric awning knows how much easier they are. Just don't leave them out in the wind. The Sani-Flush for the black tank is also a nice add-on. I also like the way the roof was laid out with the rolled edges.
The ramp door was very solid and did not flex when we drove the Razor on it. Along with the walls and floors the ramp door was made in house with Eclipse's vacuum bonding machine. I have always thought that the more stuff built in house the better the product. The quality control is much easier to oversea if it is done with your own work force.
A couple things I didn't really care for on the outside: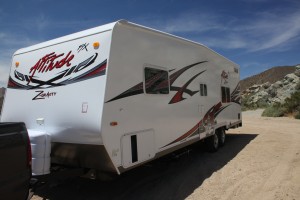 The outside storage is limited. It only has one storage compartment and although it is good size I believe once you load it with all the things you need the stuff in the back will be hard to retrieve. A sliding drawer might help this. Another thing I didn't care for was the fuel station emergency switch; it was turned on from the outside with no interior timer switch. Although the fuel nozzle was in a lockable compartment the switch was not. So anyone could turn on your pump at anytime. The last thing that bugged me is that the two batteries are not in some sort of storage compartment they were just out in the open.
The inside was very nice; the rounded cabinets looked a lot more modern then the old square ones. Plus you won't bump your head on sharp edges. The switches being in the cabinet was cool but did it cost storage space? It had an oven and microwave not just a convection oven which is important to all the chefs out there.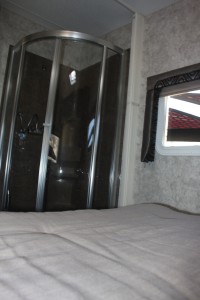 The shower was big enough and would fit someone up to about 6 foot 4 comfortably I would say. The toilet room was good size and well laid out with plenty of room to sit and move around. I don't care for the little sink though, personal thing I guess.
The material on the seats and couches was made of a nice marine material that should hold up very well to rough outdoor camping life. It was very comfortable to sit on with good padding.
The sound system was set up with a DVD, CD and iPod hook-up connected to the flat screen TV so you had surround sound with everything you were watching or listening to inside and out.
A couple things that I did have a problem with were:
No counter space in the kitchen. A flip up counter extension would help but then you would loose one seat. I don't like the futon mattress in the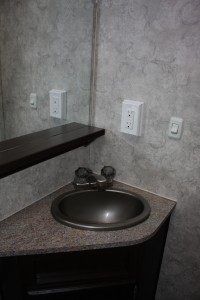 bedroom, but once again that is just an opinion. The main quandary was the positioning of the tie down points in the floor. If you pull all the way up to the kitchen there is no way to tie down the front of your toys. There is also room in the kitchen to put a toy but no way to tie it down.
I believe that 27 feet is a excellent size for a pull trailer and overall this 27LFS Attitude was a very nice toy hauler. It was built with quality and function in mind and done very tastefully. The amenities were nice and a lot of the standard option equipment was a good touch.
This 27LFS  Toy Hauler MSRP as equiped $37,813.40
Our 20 minute video review is below and is split into 3 sections for easier viewing.
To see all that Eclipse has to offer check out their website www.eclipservmfg.com/ or call them at (951) 684-6868
Terry Gluckman
Part 1

Part2

Part3

Front Sleeper Travel Trailer
Optional Heavy Duty Off-Road Package with 5,200 lbs. Axles Increases GVWR to 9,000 lbs.
G = Fiberglass Exterior Model
| | | | |
| --- | --- | --- | --- |
| Hitch LBS | Axle LBS | GVWR | Capacity |
| 780 | 5720 | 9900 | 3400 |
 
 
Ultra light weight Aluminum
and composite frame
Vacuum-Bonded Aluminum Framed
Gel Coated Side Walls
20,000 BTU Furnace
LED Running Lights
Goodyear Tires
Radius Roof Edge
Six High Intensity Flood lights
Dual 30LBS Lp tanks
DSI Water Heater W/Bypass
Cabinets Screwed and Glued
Removable Skirts on Dinettes
CD Player W/ Ext. Speakers
H/D 20 Mil Vinyl Floor Thru Out
Welded Aluminum Frame
Ramp Door (2500lbs Rating)
Garden Shower
Ducted Air on Front
Sleeper Models
6" I-Beam H.D.Commander Chass.
W/Off Road Suspension
Crank Up TV Antenna W/ Booster
60/40 Sink with High Rise Faucet
Large Double Door Refer
Microwave Oven
H/D Locking Safety Chains
High Output Battery Charger
Stove Top with Oven
Awning
Sliding Pantry
Laundry Hamper
RVIA Coded For Safety
Monitor Panel
E-Z Glide Double Entry Step
Turbo Air Vents
Rear Ramp Screen W/ Clear
Screen Windows
Pressure Washer Sprayer
Spare Tire & Carrier
High Clearance Stabilizer Jacks
13,500BTU A/C
Privacy Curtain on Pull Down  Bed
Dual Queen Electric Beds
Carpet Kit
Flat Screen LCD TV's
 
 
Electric Awning
Rockford Fosgate Sound System
4.0 Onan 30amp Generator
Sony CD Player Sound System
36 Gallon Fuel Tank and
Fuel Pump Station with Fuel Gauge
6,000lbs Axles W/ 2X12 inch Brakes
6 Lug Rims 225/75/15 D-Rated
Light Weight ABS Front Cap
W/Enclosed LP Tanks
Power Tongue Jack
Euro Chairs W/ Large
Panoramic Window
Range Cover
Folding Steel Dinette (IPO Sofa)
Att-A-Lounge
(Click on a photo to enlarge…)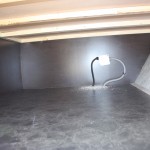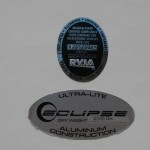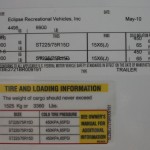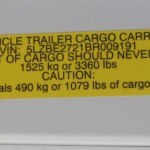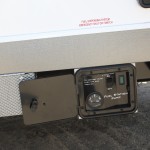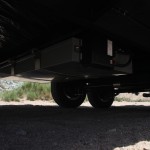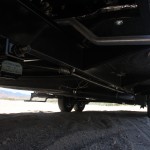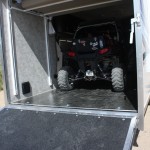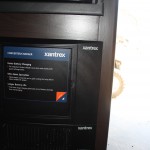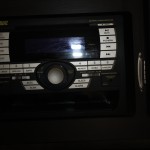 Tags: Attitude, Eclipse RV, review, RV, toy hauler, toyhauler, trailer
Trackbacks
Leave a Trackback