Fun Roads Announces Air Dates for RV Road Test Season One featuring Thor Motor Coach
Press Releases
— By
awilson
on March 20, 2019 at 11:23 am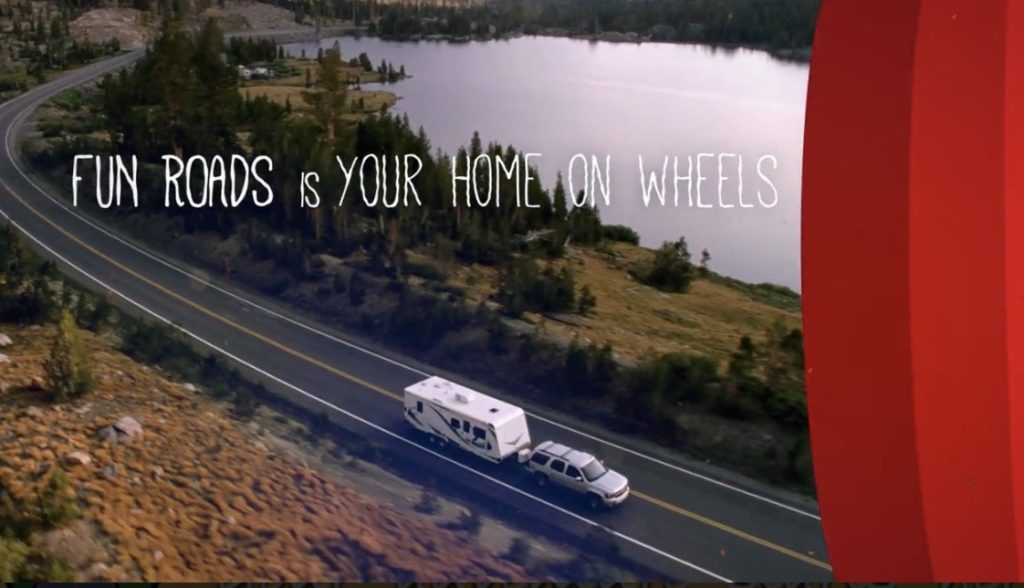 Los Angeles, California – Fun Roads Media Inc. today announced broadcast dates for its first original series: RV Road Test.
RV Road Test offers a unique perspective on today's RV lifestyle. Season One features motorized RV's built by Thor Motor Coach and is hosted by Steve DuVal.
While the coaches are front and center; RV Road Test is also lifestyle heavy with a strong emphasis on how today's RV tech lets RV'ers get the most out of their life on the road; whether it's for a weekend or full-timing. With the 13-episode first season of RV Road Test now in the can; production of Season 2 is well underway.
RV Road Test made its network debut on Fun Roads' San Francisco affiliate Thursday, March 14, 2019, at 8:00 PM PST and will have new broadcasted every Thursday thereafter.
"Fun Roads is pleased to add its first original series to our line up," said Jennifer Ortega Director of Programming for Fun Roads. "RV Road Test speaks not only to a new generation of RV'ers but also those that have been on the road for years."
"Thor Motor Coach is excited to be working with Fun Roads on RV Road Test," said Jon Krider, Vice President of Marketing and Product Development at Thor Motor Coach. "Our industry is changing and content like RV Road Test and a broadcast platform like Fun Roads are on the leading edge of that change."
About Fun Roads Media Inc.
Fun Roads Media Inc is an independent, privately held media company launched in 2016. Fun Roads Media's flagship property: Fun Roads, is the only broadcast network that focuses on the leisure road travel market with a popular lineup of TV series and movies, including original shows like RV Road Test. Fun Roads is also the world's largest broadcaster of RV-based travel broadcast quality television programming. For more information, visit www.funroads.tv.
About Thor Motor Coach
Thor Motor Coach (TMC) is the only Made to Fit® motorhome brand in North America. TMC's diverse product lineup includes many of the world's most recognized Class A and Class C motorhome brands. As an industry leader in innovative design, TMC builds a variety of unique styles, sizes and floor plans that feel custom-made – at a truly competitive price. For more information, visit https://www.thormotorcoach.com or call 800-860-5658.

Tags: Fun Roads Media, RV Road Test, Thor, TV Show